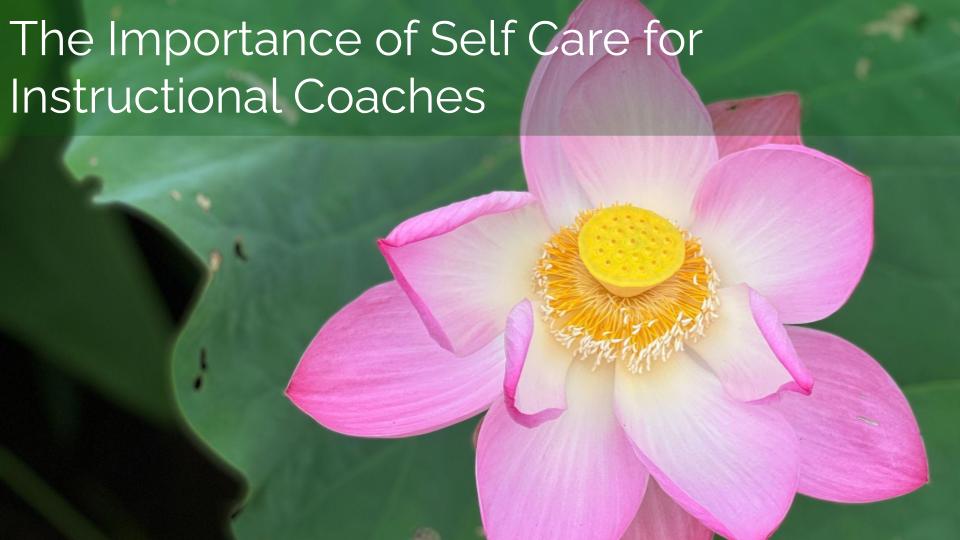 Wow! This semester flew by!
Now that we're back to in-person learning (and travel), I feel like time is flying by even faster than ever before.
I'm finding it hard to remember how I managed all of the in-person activities AND my actual job before the pandemic… are you?
That's gotten me thinking about how I can make time in my work day to slooooow things down a little bit.
It's time to slow down…
To structure things so that I have time, space and energy to actually process what I'm doing, when it needs to be done, and how I'm going to move through it.
Do you feel the same?
Do you need to find…
the space

to reflect on what's working & what could be improved, in your coaching practice, on your team, in your coaching program, with your admin?

the time

to plan for & reflect on coaching conversations, so you feel prepared and not rushed?

the energy

to keep supporting your colleagues with enthusiasm?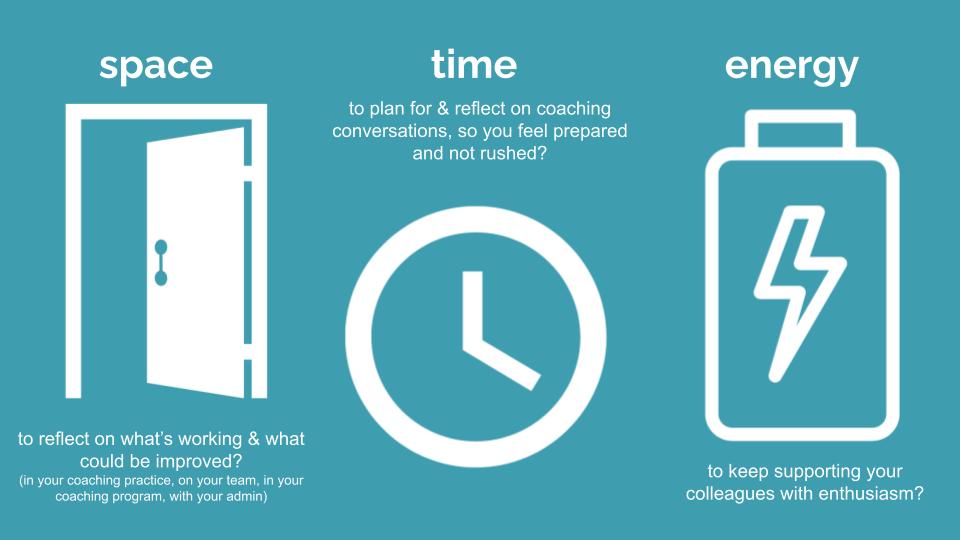 If so, you're not alone. 
This has been a big topic of conversation with my clients too.
So much so, that when I was recently asked to produce a workshop for coaches, I decided to make it all about self care.
But, not the outside of school self care habits (although I love talking about that too).
This workshop is all about how we can bring self care to work.
So, instead of losing yourself by focusing on everyone else, you can bring some habits to work that will help you feel calm, collected and confident in whatever lies ahead of you.
Being a coach is a big job! You're constantly supporting and advocating for others, and sometimes that means you put yourself last.
As coaches, we may need to be reminded that "you can't pour from an empty cup."
For you to be your best self in your school setting, it's important to take self care seriously. Taking the time to take care of yourself allows you to be present at work.
Being calm, present and balanced in your role makes you more approachable as a coach to the teachers that you work with. 
Having the mental space, energy and passion to build a coaching culture is essential to our work as coaches.
Learn 9 Intentional Strategies You Can Apply to Your Coaching Practice Today!
Start bringing self-care to work, instead of saving it all for the weekend!
During the workshop, we'll talk about…
Why self care matters for coaches – from a whole school perspective

9 Specific strategies you can apply today in your role as a coach

Finding the self-care approach that works best for you, in your context

The power of bringing self-care to work – and seeing this as part of your job
This 30-min workshop is:
Pre-recorded so you can watch when you have time!

Practical and interactive – use the workbook to create your own customized playbook for self care!

Designed for both growing and aspiring coaches – with plenty of additional resources for you to explore!