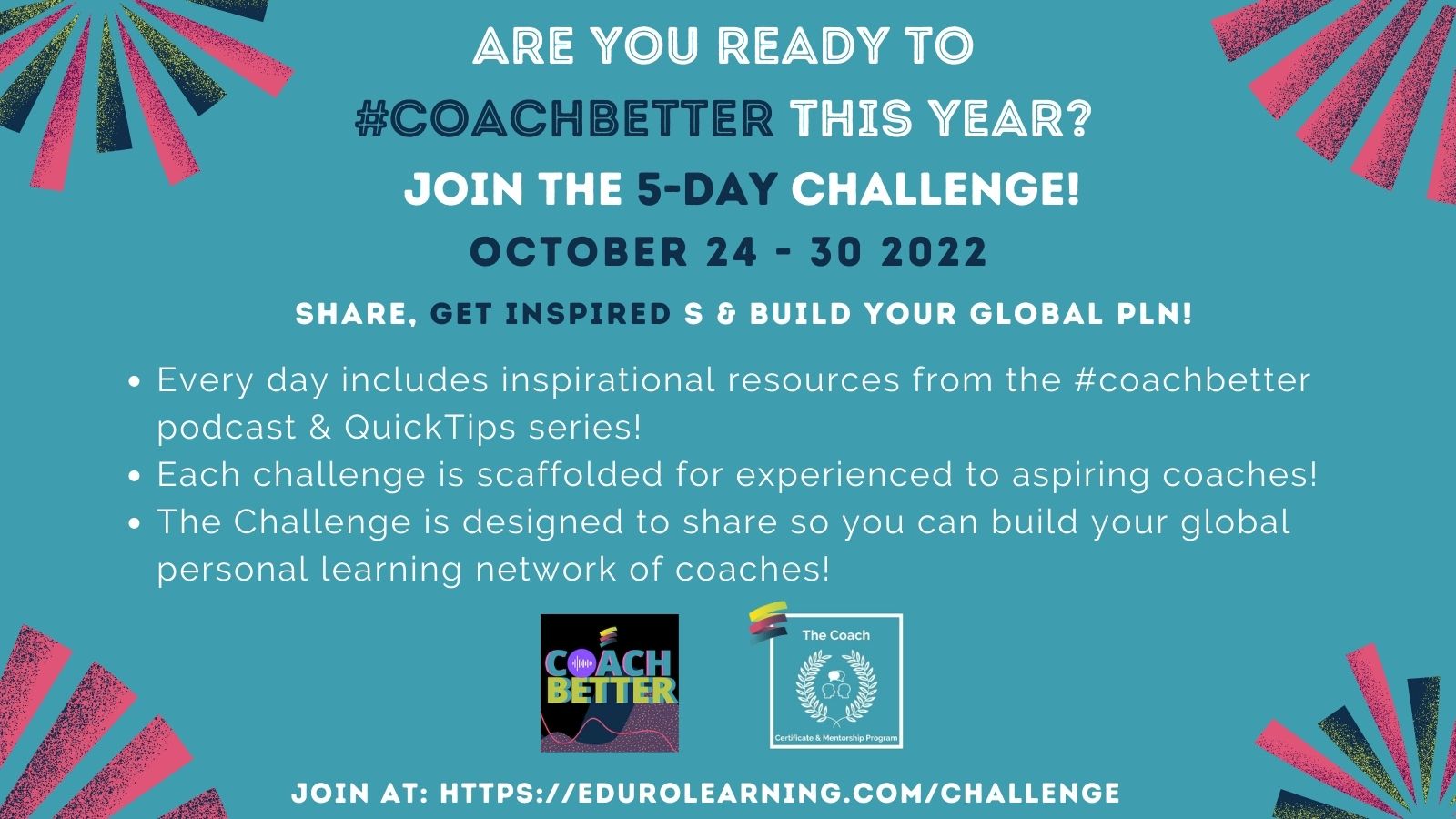 Sometimes being a coach can feel very isolating.
You might be the only coach in your division, or your building, or even your whole school.
Building a personal learning network of coaches that you can connect with can help ease that isolation.
That's why we host a fun and easy coaching challenge on social media every year (right before the launch of The Coach Certificate and Mentorship Program registration)!
The challenge is designed to help you connect with aspiring and experienced coaches around the world – and to inspire with new coaching ideas and resources.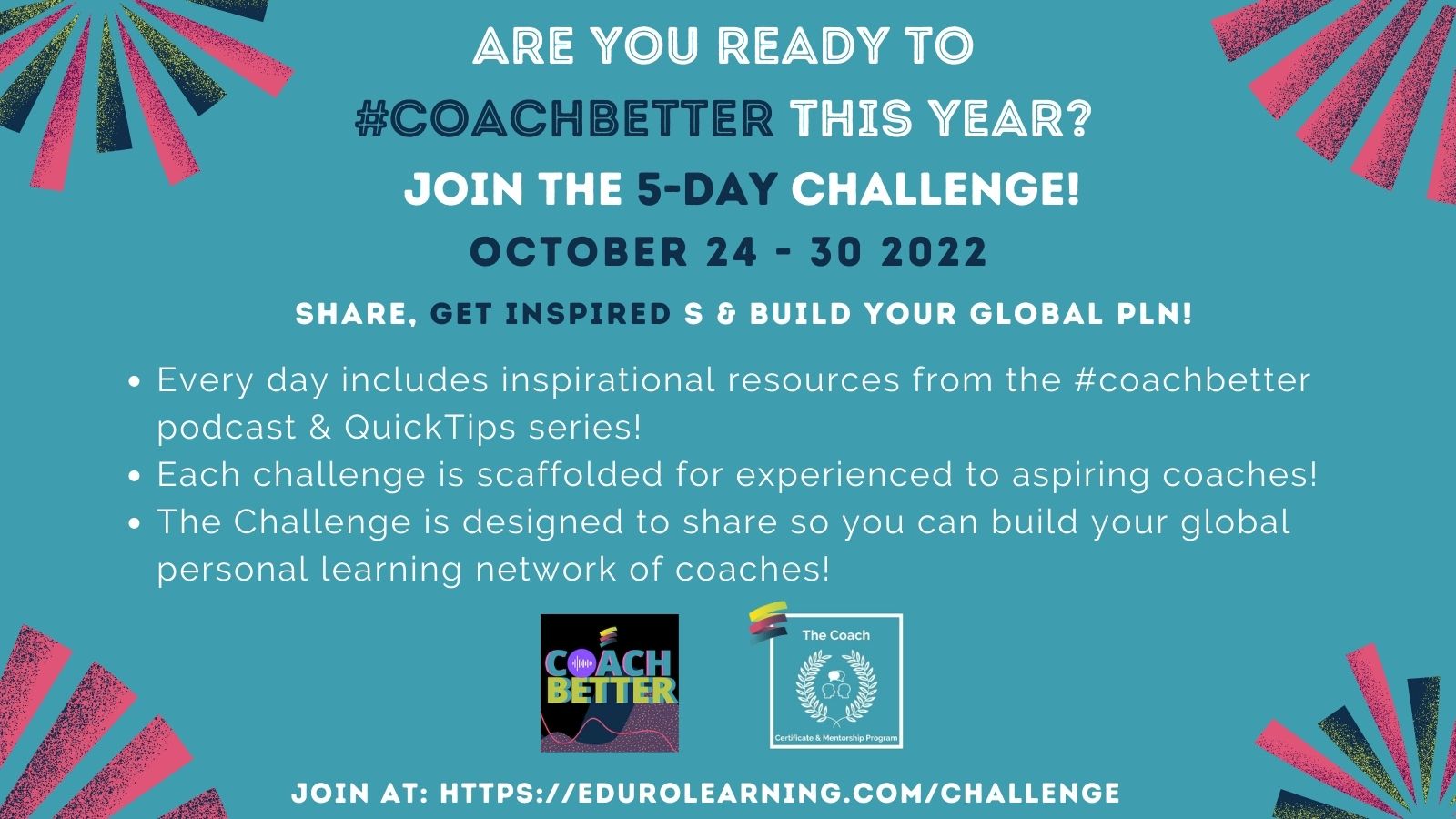 Join us here: https://edurolearning.com/challenge
When you join, you'll receive an email each day with one quick prompt for you to reflect on and share from October 24-30, 2022!
Each prompt is scaffolded for experienced to aspiring coaches, so wherever you are in your coaching journey, there's something here for you!
All of our prompts this year are inspired by the #coachbetter podcast & QuickTips series and aligned to a FREE resource each day that we created to help you #coachbetter!​
You'll receive all the prompts via email in advance as soon as you register, so you can think about your responses in advance if you like!
Want to get started building that global community before you decide to jump into the Coach?
Join our #coachbetter challenge to connect with other coaches around the world who share your passion and enthusiasm for coaching!