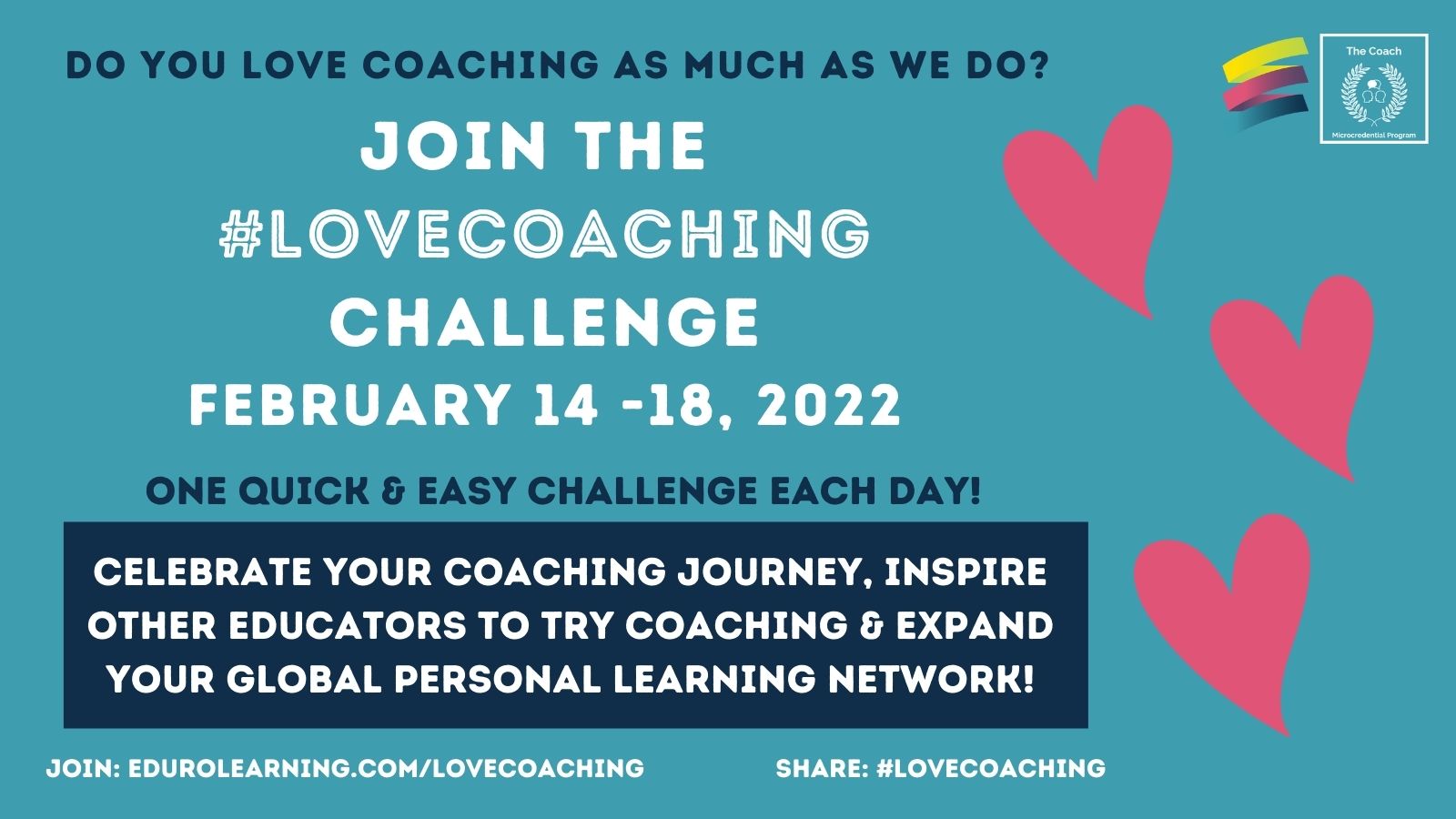 Do you love coaching as much as we do?
Celebrate your coaching journey, inspire other educators to try coaching & build your global personal learning network with our short, fun,& easy 5-day coaching challenge #lovecoaching
One quick challenge each day from February 14 -18, 2022!
Connect with aspiring and experienced coaches with our #lovecoaching 5 day challenge!
Find it here: https://edurolearning.com/lovecoaching
This challenge is designed to help you appreciate the amazing experiences we have on our coaching journeys and to help you connect with other coaches around the world.
You'll receive all the prompts via email in advance as soon as you register, so you can think about your responses in advance (if you like, but they're pretty easy!)
Challenges are scaffolded for experienced to aspiring coaches, so wherever you are in your coaching journey, there's something here for you!
We know you're going to love it! (See what we did there?)
Plus! Be entered to win a FREE private mentoring session by Kim (if you complete the challenge & follow all the "rules")
Join today & get all the details sent right to your inbox: https://edurolearning.com/lovecoaching