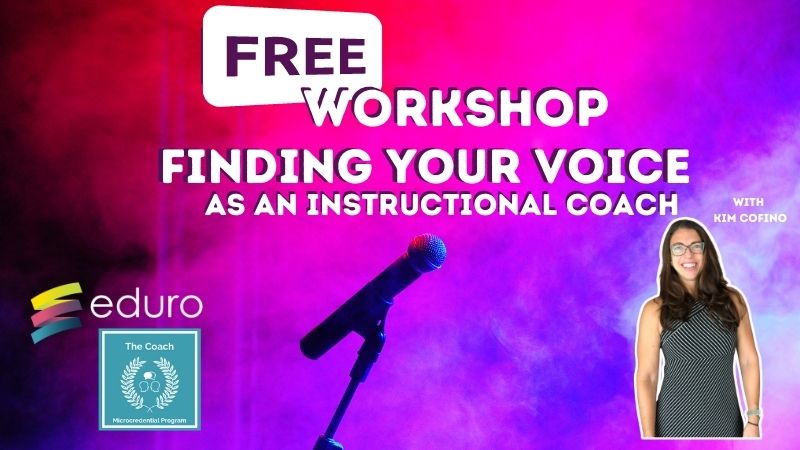 Do you love listening to experienced coaches have a coaching conversation as much as I do?
The words and phrasing they choose in the moment is like magic!
I remember my first coaching training and being in awe of the ways the facilitators posed the perfect question, or paraphrased in a way that really made me feel heard, not parroted.
After 20 years of being a coach in international schools, and another 5 years working with clients inside The Coach Certificate and Mentorship program, and with my private mentoring clients, I know that coaching conversations are an art.
Finding just the right questions, just the right tone, and just the right phrases for YOU as an instructional coach, that work just right with your coachees, is a special skill.
When we hear highly experienced coaches having a coaching conversation, their conversational choices seem so natural and easy. That's because they have found their voice as a coach!
Are you ready to find yours?
Join me for a new FREE workshop, Finding Your Voice as an Instructional Coach, available right now, to get started!
This is such a popular topic inside The Coach and with my private mentoring clients, that I'm sharing some of the concrete strategies that I've been using for the last five years with them!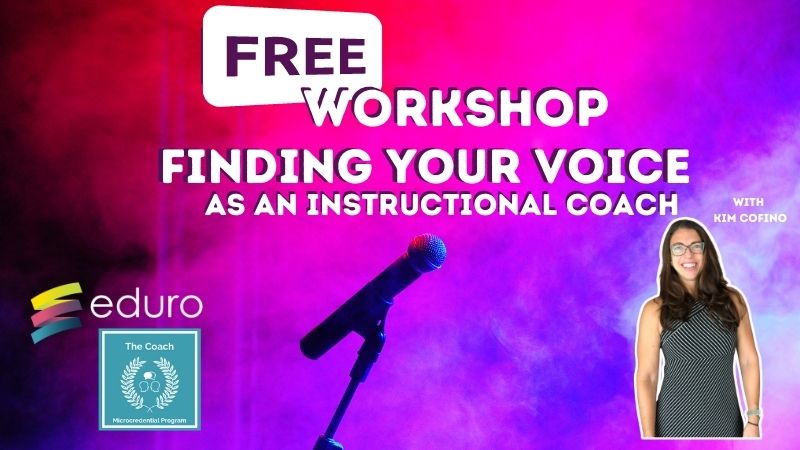 During this FREE 1-hour workshop, you'll learn how to…
Identify & articulate the specific skills you want to bring into your coaching practice
Structure your skills practice so you can confidently apply brand new coaching strategies in your conversations immediately
Develop, practice & refine your very own personal coaching voice so that your coaching is unique to you!
This self-paced workshop is:
Available right now! I know how busy educators are – we don't always have the time to schedule in a live workshop – so you can watch (and replay) this one, whenever you're ready!
Chunked into 3 sections with handy timestamps for you to jump to the section you're interested in – and you can pause and replay any section any time.
BONUS: When you register, you'll also receive an email with the printable (and editable Google Docs) worksheets to use as reflection prompts throughout the workshop.
Are you ready to feel just as natural and confident in your coaching conversations as your coaching idols?
Start with this FREE workshop today!
Register here: http://edurolearning.com/voice 
Level Up Your Coaching with The Coach!
This workshop will give you a peek inside just ONE of the modules inside The Coach. If you're ready to start refining your coaching practice, please join us for our next cohort of The Coach!
Wherever you are in building a coaching culture in your school, The Coach will give you the strategies, skills and tools you need to make coaching a success and will empower you to confidently apply instructional coaching strategies in any situation – from building a coaching program, to having coaching conversations, to being a leader in your school community.
We facilitate only one cohort each academic year so we can offer individualized support for each participant.
Registration for our next global cohort opens on the 21st February and closes on the 14th of March.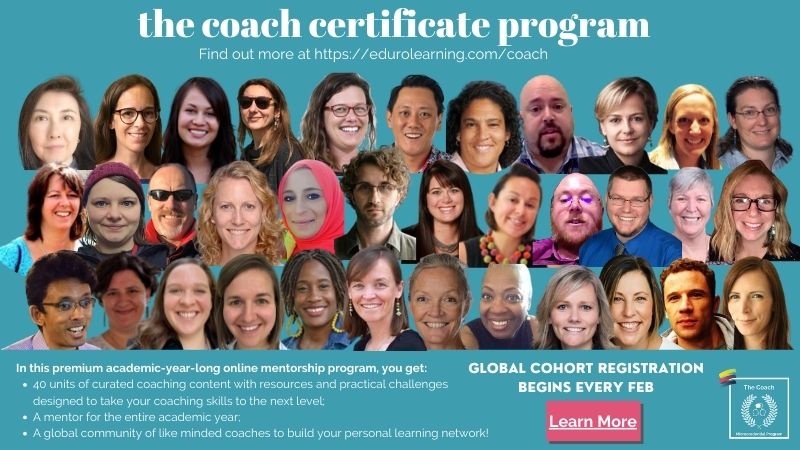 Find out more at: https://edurolearning.com/coach/