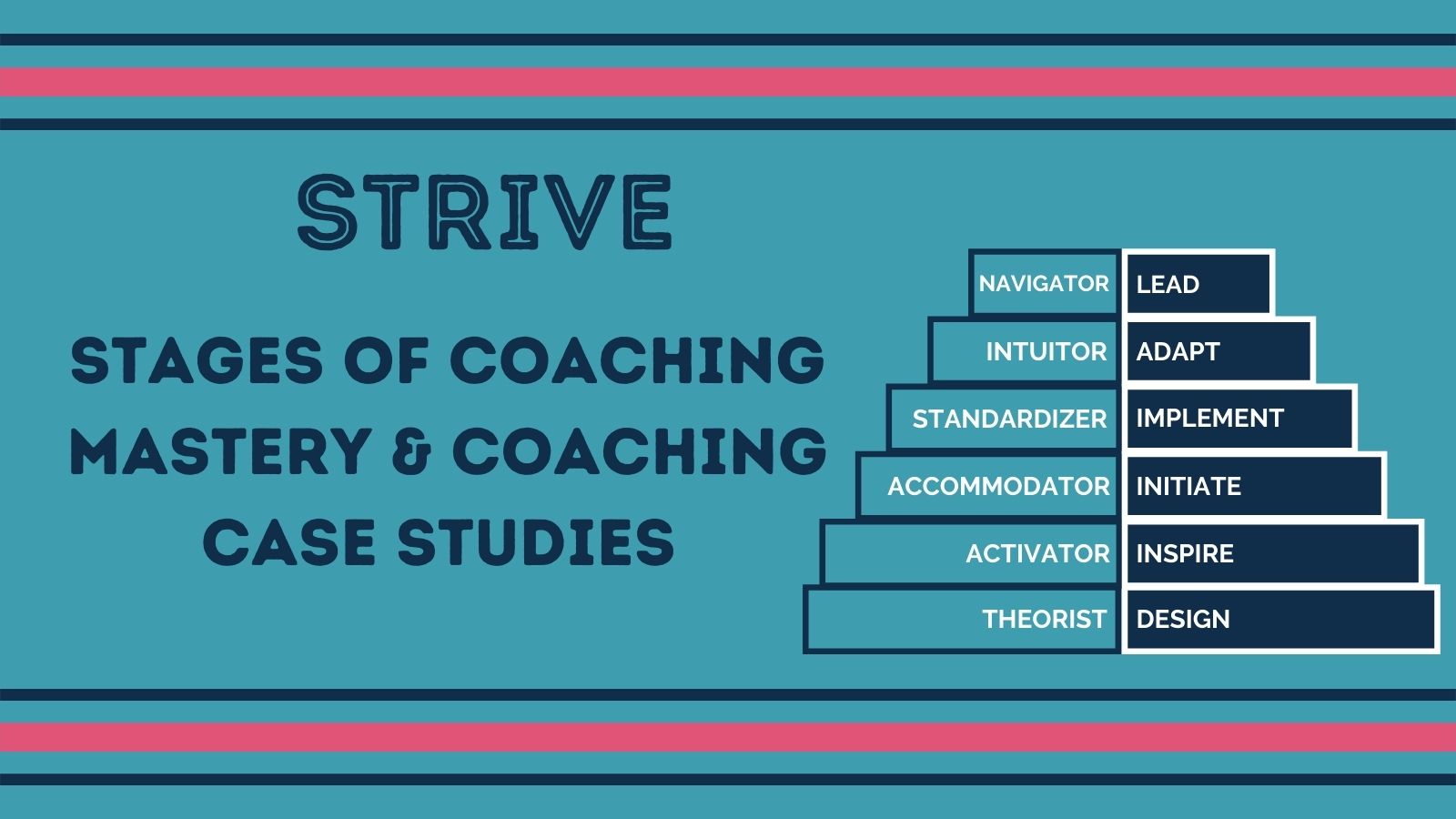 Do any of these sound like you?
You're in a coaching role, but you've never had formal coaching training…
You've done some reading or professional development about instructional coaching, but you've never actually coached someone…
You're struggling to get your coachees to truly commit to the process of coaching…
You often find yourself flustered during coaching conversations because you're not quite sure what to say next and you feel pressured to keep the ball rolling…
You're overwhelmed with the amount of work you have as a coach, but you can't quite seem to communicate that to your school leaders…
You're a highly experienced coach, but you don't know how to leverage those skills into a leadership position…
You're not alone!
After working with coaches in schools around the world inside The Coach Certificate and Mentorship program, these are common struggles most coaches face at one time or another.
In fact, these are all real life examples from graduates of The Coach (names have been changed & stories generalized) who have been able to overcome these challenges and move on to the next level in their coaching practice.
All coaches go through various stages of coaching mastery. Once you identify where you're at, you can begin to build the skills needed to move to the next stage.
Access our STRIVE Case Studies to see where you fit!
The STRIVE Model of Coaching Mastery includes case studies compiled from years of working with coaches inside The Coach Certificate & Mentorship Program so you can easily see where you fit!
Find it here: https://edurolearning.com/strive
Inside you'll find:
Case studies leveled by coaching mastery;
A framework to identify essential stages of professional growth & key areas to focus on in your professional learning;
Alignment with the THRIVE Model for a Successful Coaching Culture;
Common strengths & challenges for each stage, aligned to each case study;
Suggested next steps for each stage;
Space for you to reflect & prioritize so you can take action immediately!
You'll get a link to copy a Google Docs editable version and a PDF to download and print.
Are you ready? Get the Case Studies now!