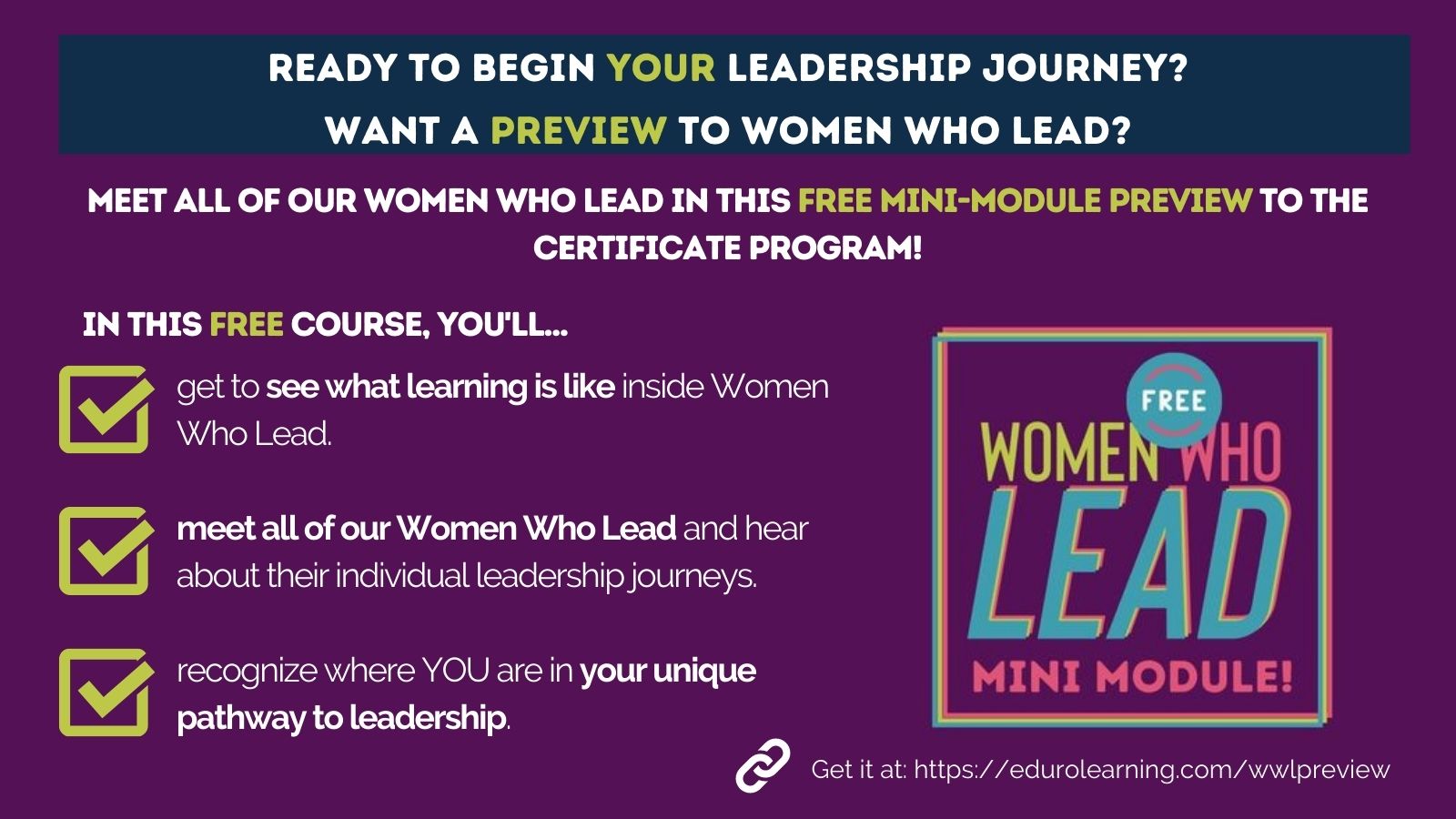 When we're just beginning to think about leadership, it can be intimidating to think of successful leaders we know.
It seems like they always knew how to lead, or that they have special leadership attributes that we might be missing.
But, when you hear their unique stories about how they discovered their own leadership, you realize that's not the case.
Each leader finds their own pathway to leadership.
Some always knew they would be a leader, others needed a nudge, but each journey is unique.
If you want a window inside what those journeys have looked like for successful female leaders in education settings around the world, check out our new FREE mini-module preview to Women Who Lead.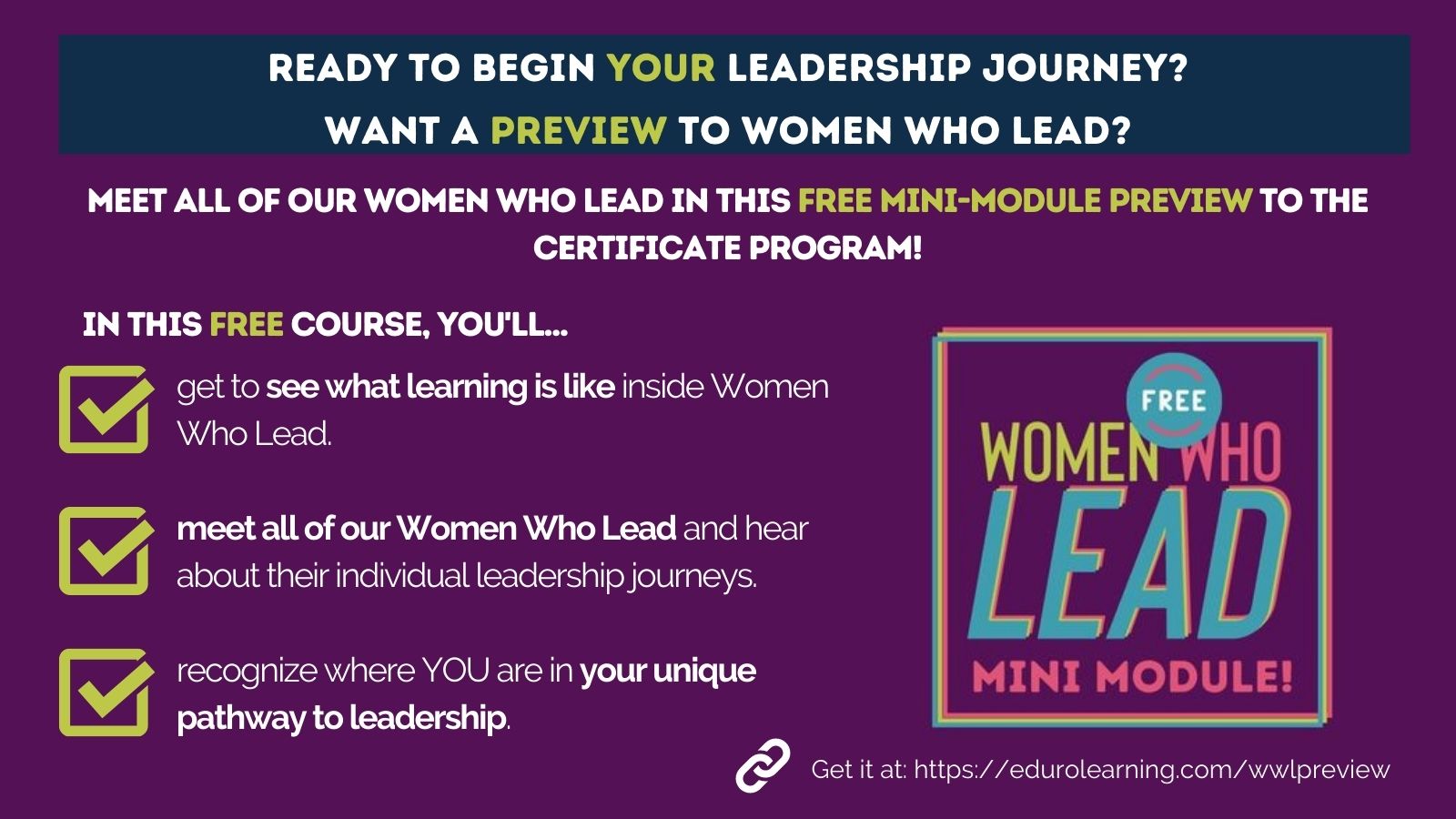 In the Women Who Lead Certificate Program, you'll learn from over 70+ successful female leaders – in video, in their own words.
But you won't hear their specific journey to leadership.
That's because we want to give you a peek inside the program and an opportunity to "meet" all our Women Who Lead before you join the Certificate program.
Start this FREE mini-module today and you'll
get to see what learning is like inside Women Who Lead.
meet all of our Women Who Lead and hear about their individual leadership journeys.
recognize where YOU are in your unique pathway to leadership.
Ready to explore your unique pathway to leadership?
Click here to access the course: https://edurolearning.com/wwlpreview