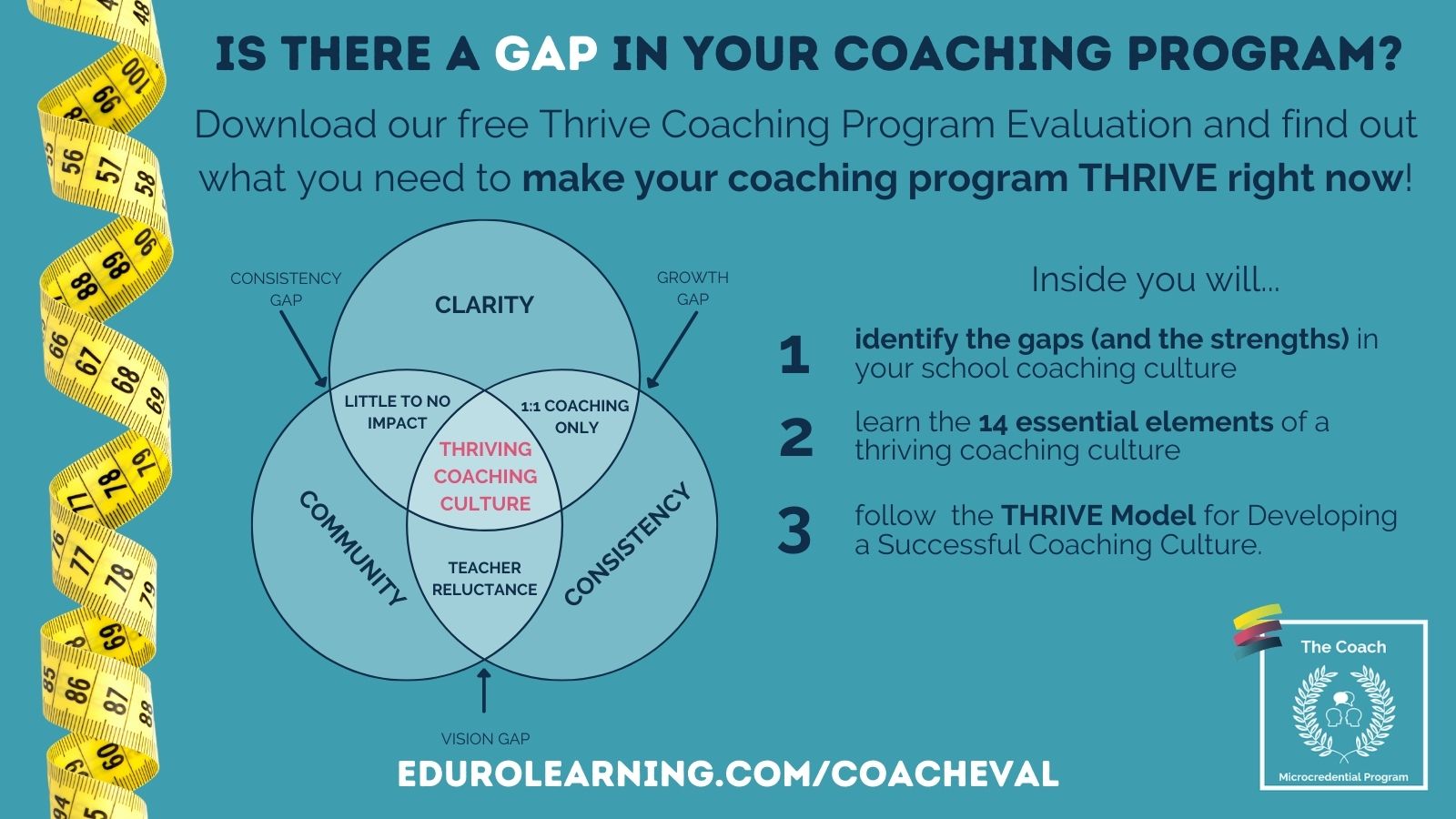 Do these sound familiar?
Are you struggling to get "buy in" for your coaching program?
Are you tired of constantly having to coax teachers to work with you? 
Do you find yourself frequently assigned to non-coaching related tasks by your building admin?
Most likely most of the challenges you're facing stem from a lack of clarity:
✅ Clarity with yourself: really, what *is* your job & what service do you provide?
✅ Clarity with your school leadership (line manager, building & school admin): what are the expectations for this role?
✅ Clarity with the teachers you support: what do you do? What does it look like in practice? How does it work?
This thought has been percolating to the surface for me for a while now…
I've been working with coaches around the world for over five years (and I was a coach for 20 years before that). Some are brand new to coaching, some have been in the position for many years.
Ultimately almost all the things they are struggling with come back to this overarching issue.
⚠️ Maybe there was clarity at one point in the school's history, but it needs to be revisited because it's gotten muddy.
⚠️ Or maybe admin or the coaching team have changed…
⚠️ Or maybe there never really was clarity in the first place!
Either way, clarity is the starting point. And even though the resulting issues may come from the same root cause, addressing it will probably look very different based on how you got there.
Here's the thing:
The most important thing you can do to improve your coaching practice and culture in your school is to be explicitly clear about your purpose, your process & the culture you're working towards.
That's why we begin with finding clarity when we work with our clients inside The Coach Certificate & Mentorship Program. It's phase 1 of our 3 phase process to create a thriving coaching culture.
Ready to learn more? Download our FREE coaching program evaluation that follows the THRIVE framework for coaching success.
The THRIVE model was developed after working with coaches and leaders in international, public and private schools around the world inside The Coach Certificate and Mentorship Program.
After 15+ years coaching in international schools, followed by 5 years working 1:1 with educators in schools on every continent (except Antarctica), I've realized that there are essential elements that must be in place to truly create a thriving coaching culture.
Most schools are missing at least one, but they don't even realize it! Once you can identify the gaps in your coaching program, there are clear next steps you can take to move forward and develop a true coaching culture.
The Coaching Program Evaluation is designed to help you identify the gaps (and the strengths) in your school coaching culture using the THRIVE Model for Developing a Successful Coaching Culture.
Inside you'll find:
An interactive framework for self-assessment, discussion, and goal setting so you can determine next steps for your coaching practice.
The THRIVE model for Coaching Success highlighting the 3 phases of building a thriving coaching culture.
The 14-step process to begin to create a thriving coaching culture – from wherever you are right now!
Download it here: https://edurolearning.com/coacheval
You'll get a link to copy a Google Docs editable version and a PDF to download and print.
Are you ready? Get the Evaluation now!