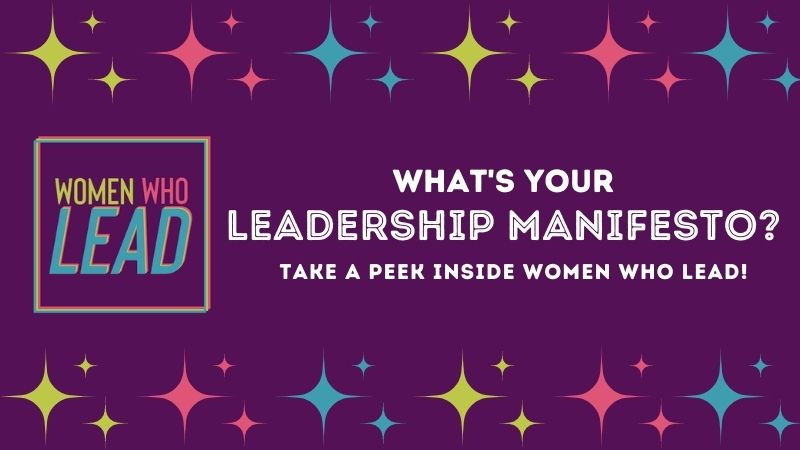 We've probably all had to create an educational philosophy at some point in our career. Being able to define what we believe in, and clearly describe that vision to others is a foundational step in becoming the educator we wish to be. That's why we ask our participants in Women Who Lead to create a personal leadership "manifesto" at the very end of the program.
According to Webster's Dictionary, a manifesto is: "a written statement declaring publicly the intentions, motives, or views of its issuer". The Cutaway by Shift states that it:
is usually short, no more than half a page
spurs action and emotion in the moment
an argument for a better way of doing things
After having watched so many insightful conversations with successful leaders, reflecting on their leadership attributes, and better defining how they see themselves as a leader, our graduates become much more confident in their leadership. In fact, this action task was inspired by my conversation with Joellen Killion during the Women Who Lead interviews.
Joellen mentioned that she has a creed that she lives by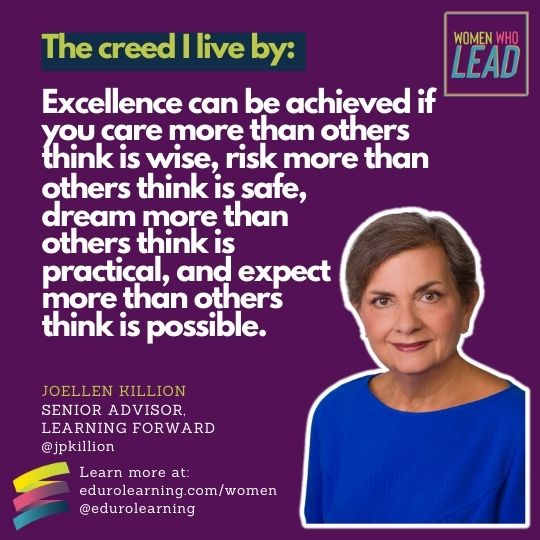 This simple statement is clear, concise and actionable – and it provides great insight into the leader Joellen Killion truly is.
So, we ask our participants:
How would you articulate your own leadership manifesto? What do you want others to think about when they hear your name?
The Task
This final unit is intended to be a point of reflection, bringing together all that you have learned, thought about and experienced over the previous weeks in the course. Connecting back to all the expertise you brought with you, and your new learning from these past weeks, it makes sense to take a moment to stop and pause to clearly define your beliefs about leadership into one consolidated statement, which we're calling your "leadership manifesto".
The goal for this final unit is to create something that is visually appealing, uniquely you, and articulates your leadership vision to the world.
Please present your visually appealing manifesto in a way that feels relevant to you. You may wish to present your leadership manifesto as an infographic, a simple visual, a statement, or a video. The goal is to create something visually appealing that you would be proud to hang on the wall of your office, or post on your professional website / social media accounts. (We create all of our visuals in Canva – it's super easy and free, if you would like to, you can use our WWL card as a template by clicking this link).
Please feel free to bring in elements of a leadership philosophy you've already written, or, if you are so inspired, to create something completely from scratch. The idea is to keep it simple, to reflect on your journey and to remind yourself that you are capable, you are ready, you ARE a leader.
Graduate Manifestos
Although there is no formal requirement to share the manifesto outside our, we note that we will be sharing their responses on our social media and blog for others to get a peek inside the program.
Here are a few from our first cohort: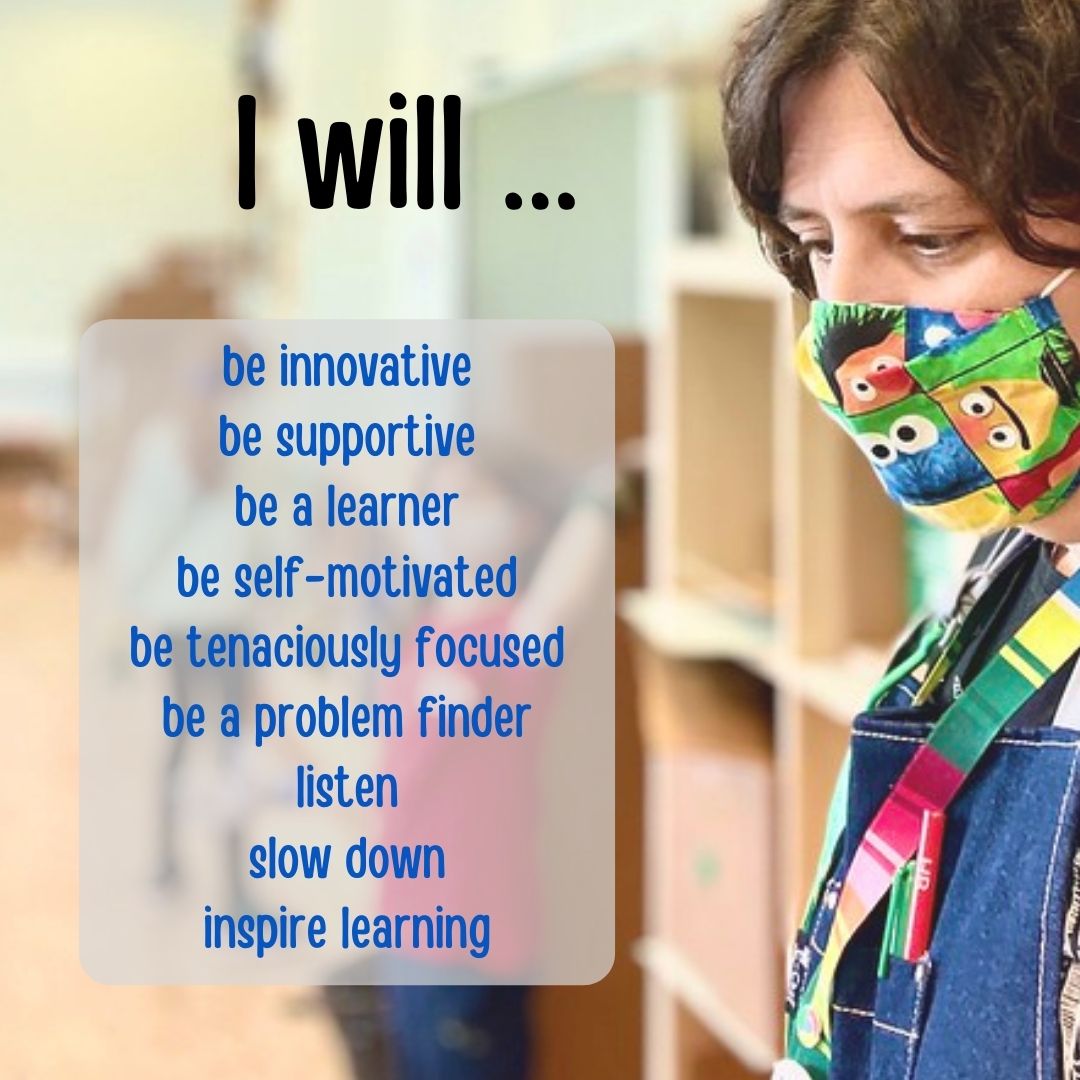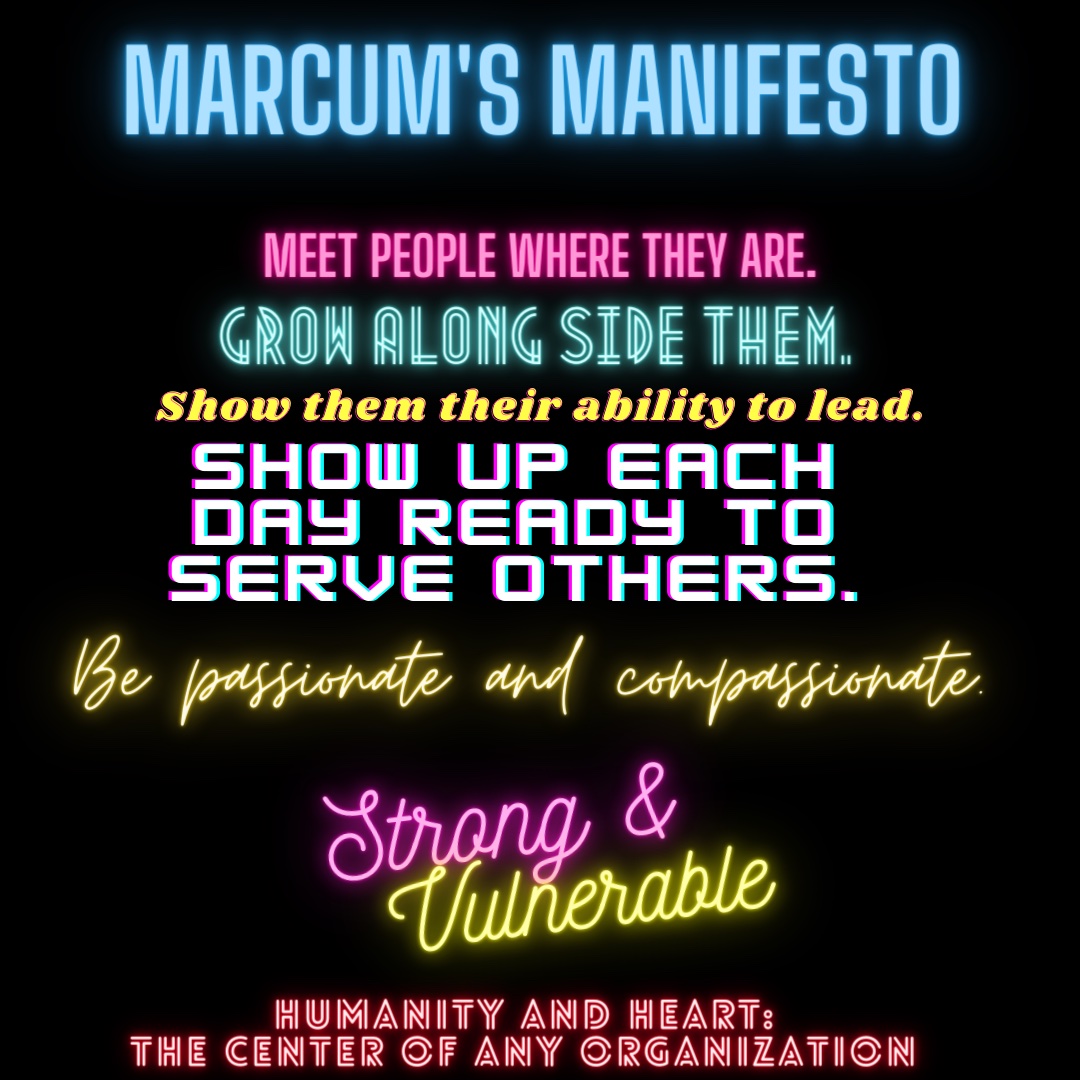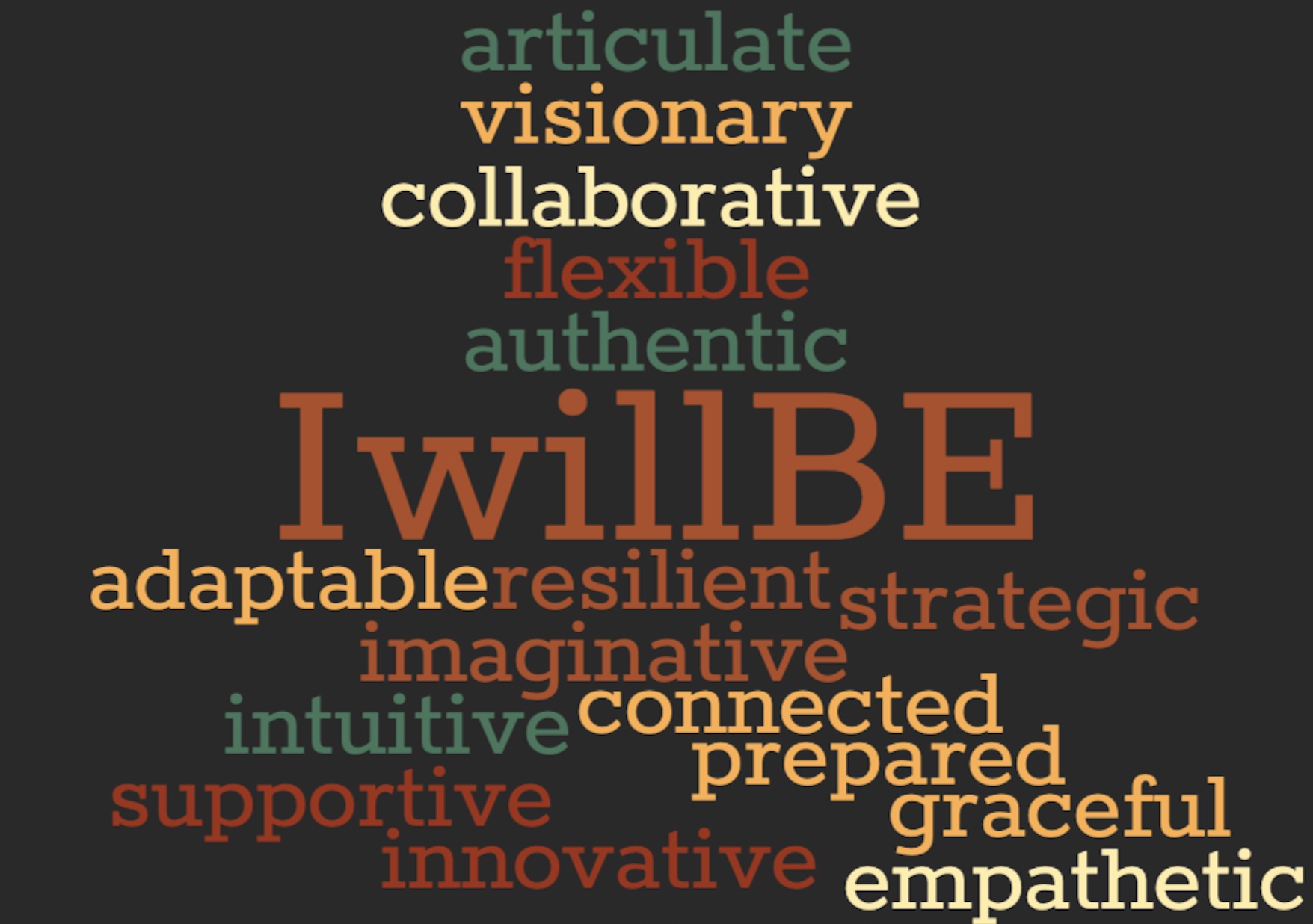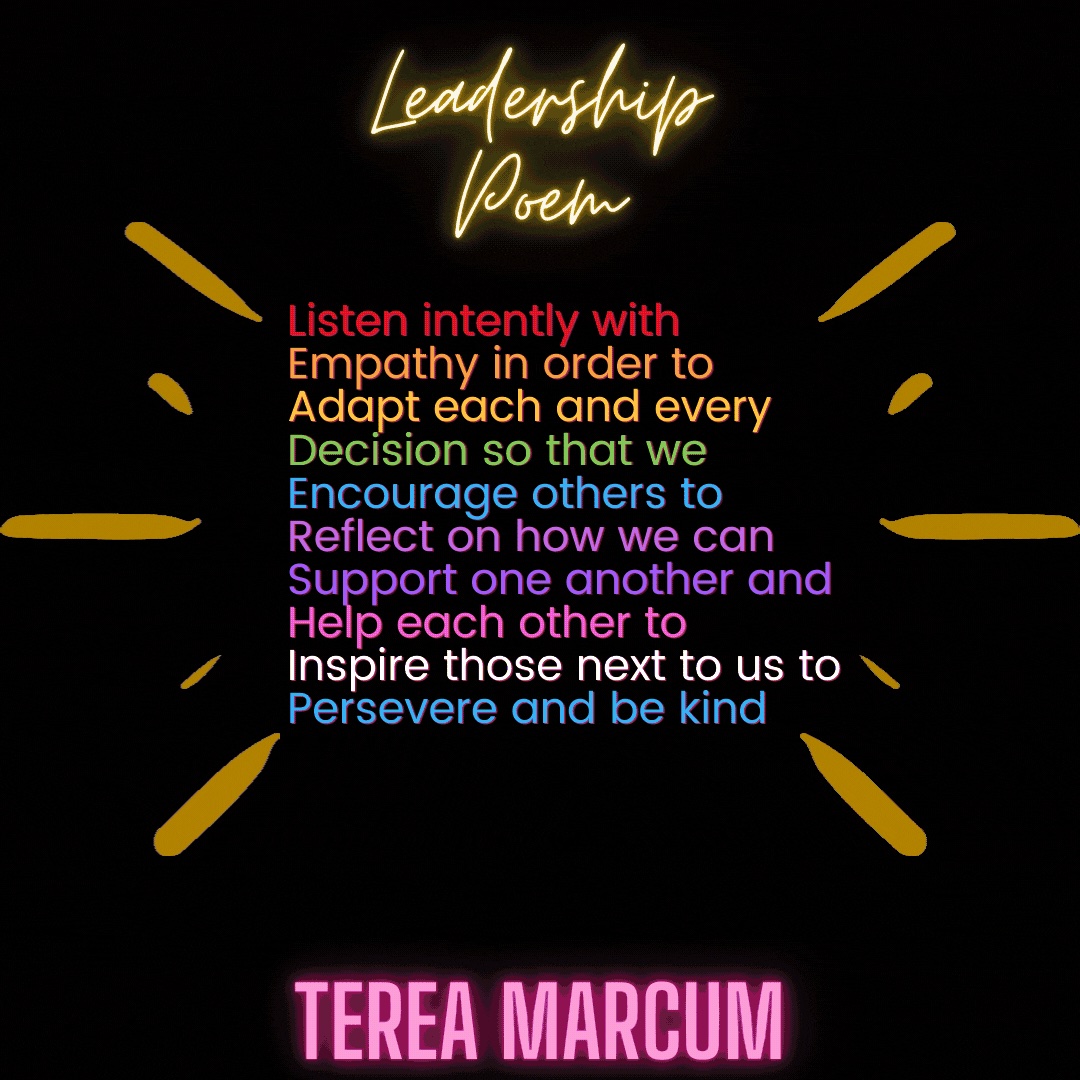 Ready to Create Your Own?
Join our next global cohort of Women Who Lead & get access to over 70 interviews with successful female leaders from schools around the world.
We host one Women Who Lead global cohort each year!
You can find all the details here: https://edurolearning.com/women
Women Who Lead is an online Certificate Program designed for aspiring and growing leaders, featuring the voices and experience of over 70 successful female leaders from around the world. Women Who Lead will empower you to articulate your leadership potential so that you can overcome the many challenges faced by women seeking leadership positions in the field of education.