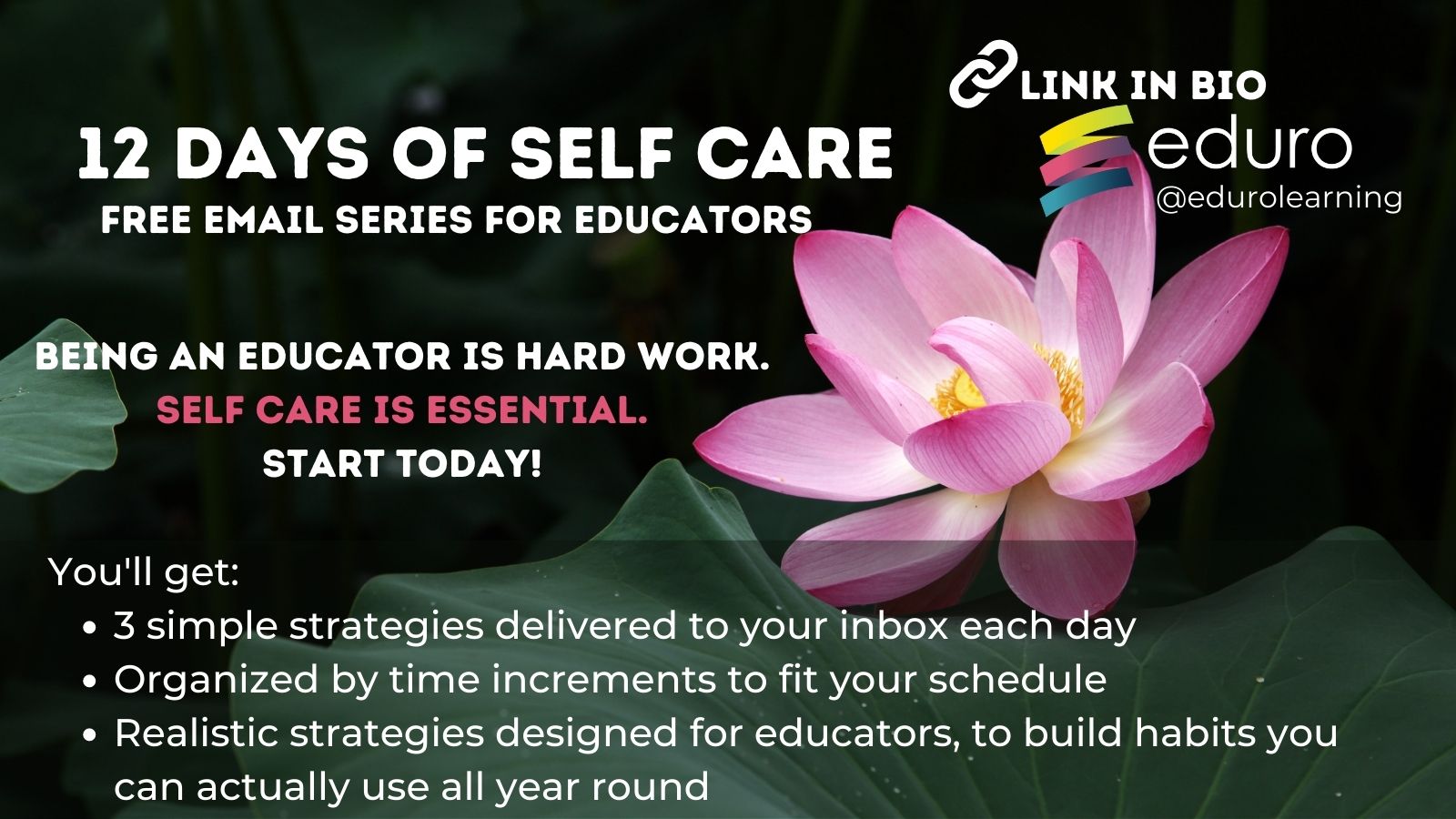 Are you finding yourself exhausted by the end (or, frankly, the start) of each day or each week?
Is it getting tougher and tougher to bring your best self to work because you're barely making it through the day?
I know how you feel.
It's been a rough couple of years.
I feel like I haven't left my house for almost two years. I barely remember what in-person human interaction is like. And everything seems to tire me out so much more than it used to.
But, over the past few months I've started to develop some very specific self-care strategies (read: time to help me feel more like myself) that I've been able to bring into my daily routine and it's making a big difference.
It's not easy to change habits, and it's even harder during the busy academic year, so we're intentionally sharing this Self Care Series right now, leading up to semester break so you (hopefully!) have more time to try them out and see what works for you, so you can keep going once school picks up again in January!
Get started right now! Click here to sign up for the series!
What's Inside?
The Self Care Series is a 12-day email sequence, delivered right to you, over the course of 12 days. It begins as soon as you register & continues for 12 days.
In each email, you'll get one simple self-care strategy, organized into: 5-10 mins, 10-30 mins and 30+ mins segments, so you can chose what best meets your needs each day.
We hope you'll be able to find time for one strategy each day, but please feel free to do as many as you like, and to mix them up according to how you're feeling each day!
Being an educator is hard work. Self care is essential.
Taking care of yourself ensures that you can be present at work. Being present, calm, and balanced in your role makes it easier for colleagues, students, and parents to approach you.
Ultimately, making a habit of prioritizing self-care will help you be a better educator.
Get started with our 12 Day Self Care Series right now! Click here to start the series!
And if you're looking for professional learning that fits your life and recognizes the unique challenges educators face, check out our Certificate programs here!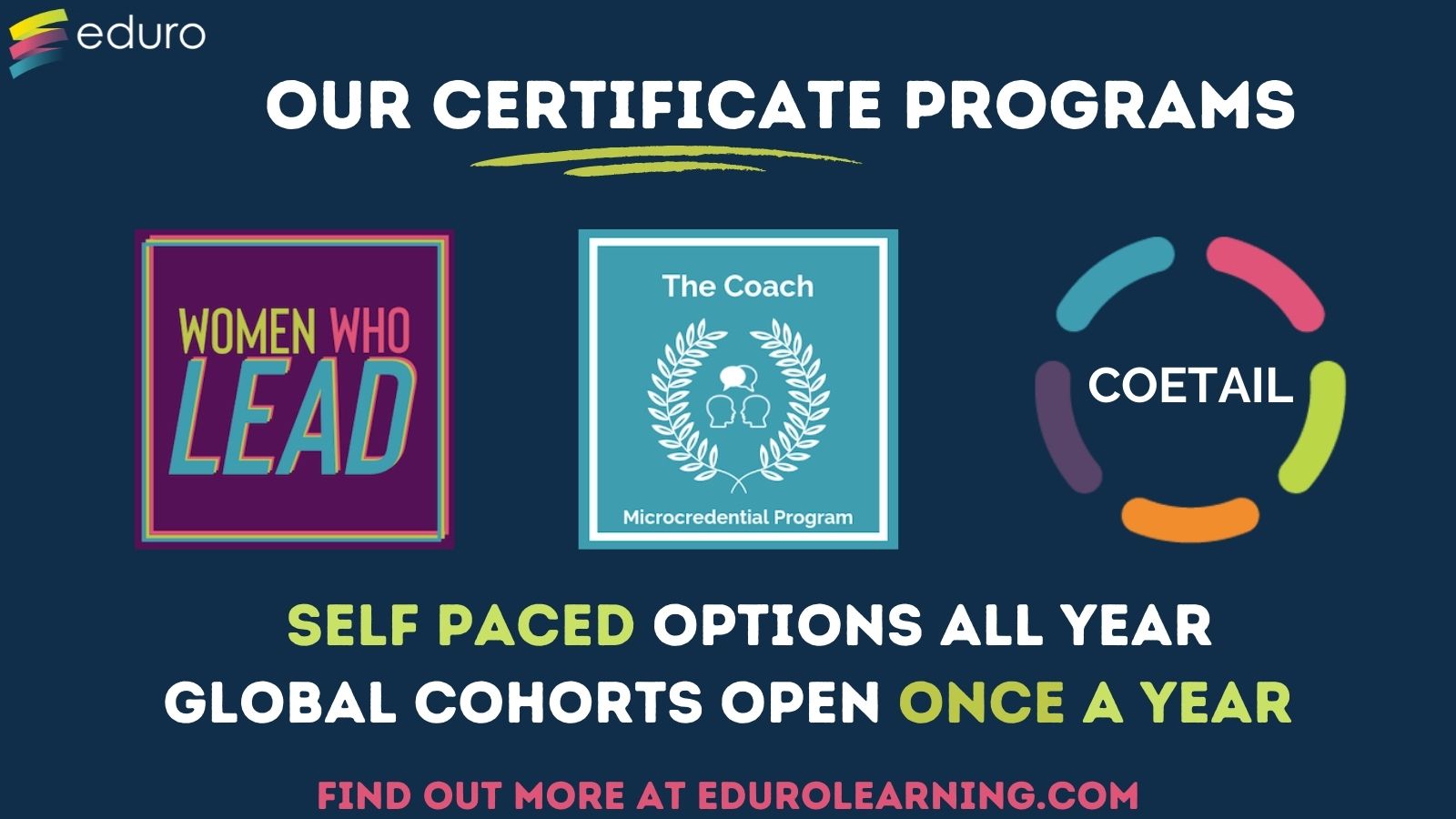 Customized online professional learning for educators at the intersection of technology, coaching & leadership. Empowering the relentless learner in you to embrace your inner leader and make a bigger impact in your school setting. Certificate programs, self-paced courses, workbooks & private mentoring available – designed by educators for educators. Find it all at edurolearning.com