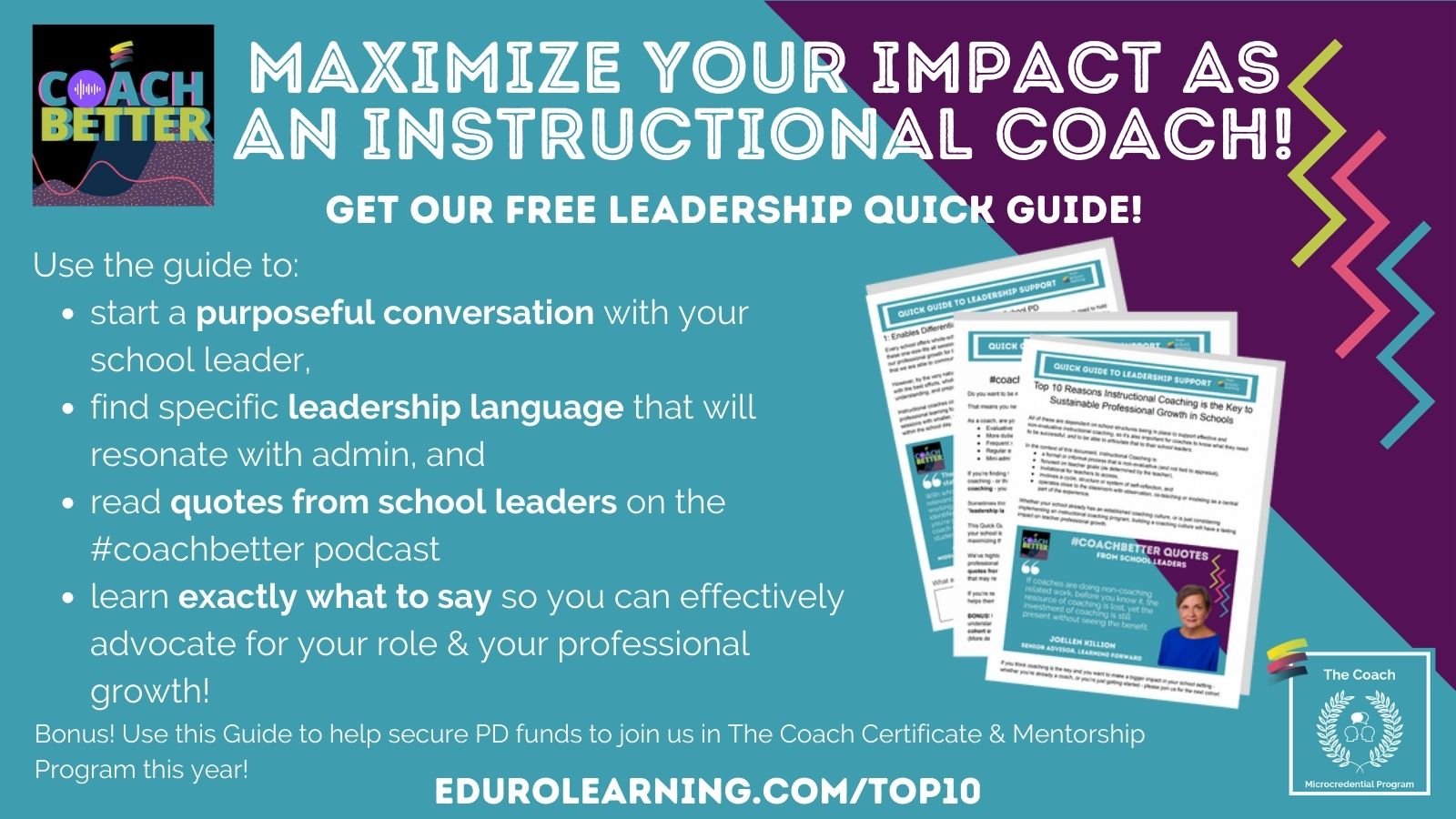 Instructional coaching is the key driver in continued, long term professional growth in schools. 
Agree 👍 or Disagree 👎? Leave a comment and let me know what you think!
This is a topic that has been on my mind for a while now, and I'm excited to start a conversation about it, so I really want to hear your thoughts!
As educators, we have tons of options for professional learning: conferences, in-house PD, consultants, online courses but I believe that coaching is the way to take all of that and make it achievable, personalized and sustainable.
On the #coachbetter podcast, and in conversations with clients in The Coach Certificate and Mentorship Program, we often talk about the struggle to help school leaders understand why coaching is so essential, and why they shouldn't be tasked with additional responsibilities.
We know it's worth having a conversation about the "why" so both of you can get on the same page about the "how" and the "what" (Simon Sinek style).
But sometimes it can be hard to articulate this in "leadership friendly" language, so I created a guide to help you!
And the best part about this guide is that it includes quotes from school leaders around the world from #coachbetter podcast episodes – so you'll have a clear rationale for coaching PLUS the leadership language that supports it!
Get it now at: https://edurolearning.com/top10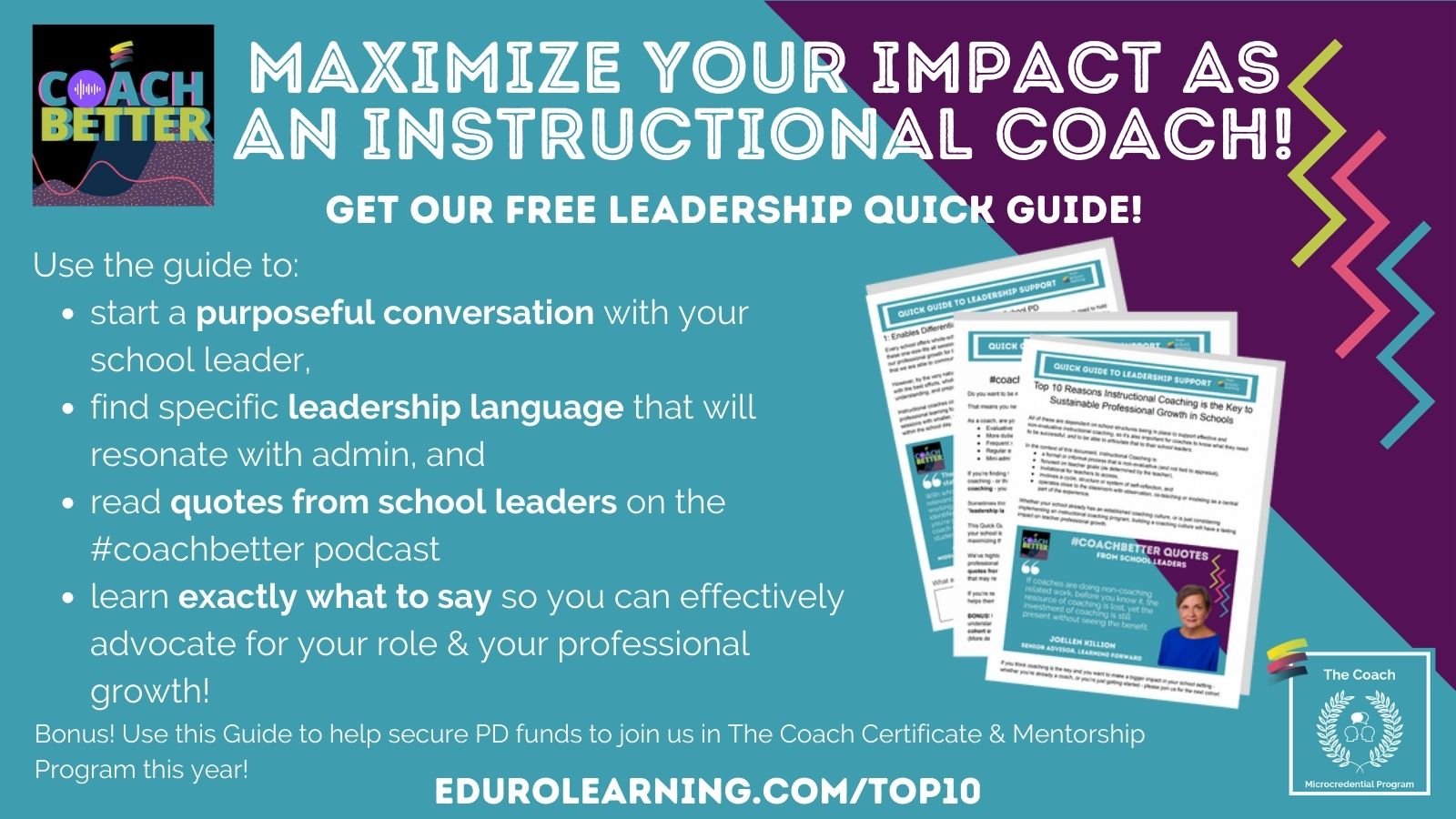 Do you want to be making the biggest impact you can, as an instructional coach? 
That means you need to be spending your time actually coaching!
Grab our FREE guide and start a conversation with your school leader today!